Myriam styling comb
Regular price

Sale price

15,00 €
Share
Description

Nothing better than the professional "Myriam" Afro & Beyond © styling comb to finalize your hairstyle.

Polished by hand, the "Myriam" Afro & Beyond © comb is the result of meticulous craftsmanship and attention to the smallest detail. The spaced teeth in the shape of a U make it possible not to break the hair and respect the Keratin rod, which reduces static electricity and addicts. Heat resistant, the comb detangles your hair quickly and effectively .

With more than twenty years of expertise in Afro hairdressing, our experts have been able to capitalize on this knowledge in order to design a styling comb that is both respectful of the hair and capable of detangling and styling your hair in complete safety. The Myriam comb is ideal for an even distribution of sebum on your hair and smoothing scales, your hair is hydrated and healthy.

In addition, its wide teeth make it an excellent tool for massaging the scalp and stimulating your blood circulation, a key element for healthy hair growth.

The "Myriam" styling comb is suitable for professional use in the salon or at home as well as for personal use to accompany you in your hair routine.

Treat yourself to the comfort of a simple and easy-to-use professional tool and get shiny, healthy hair.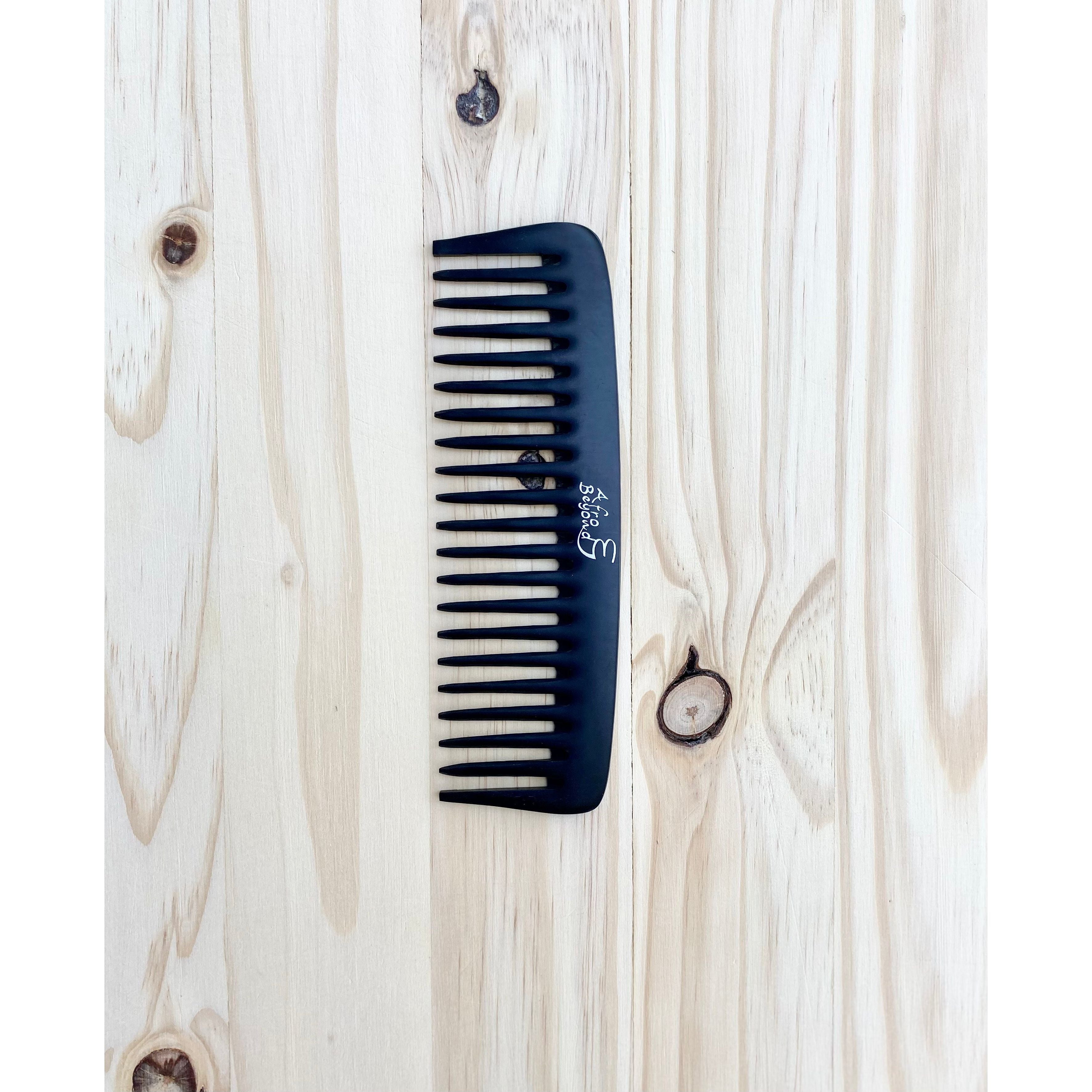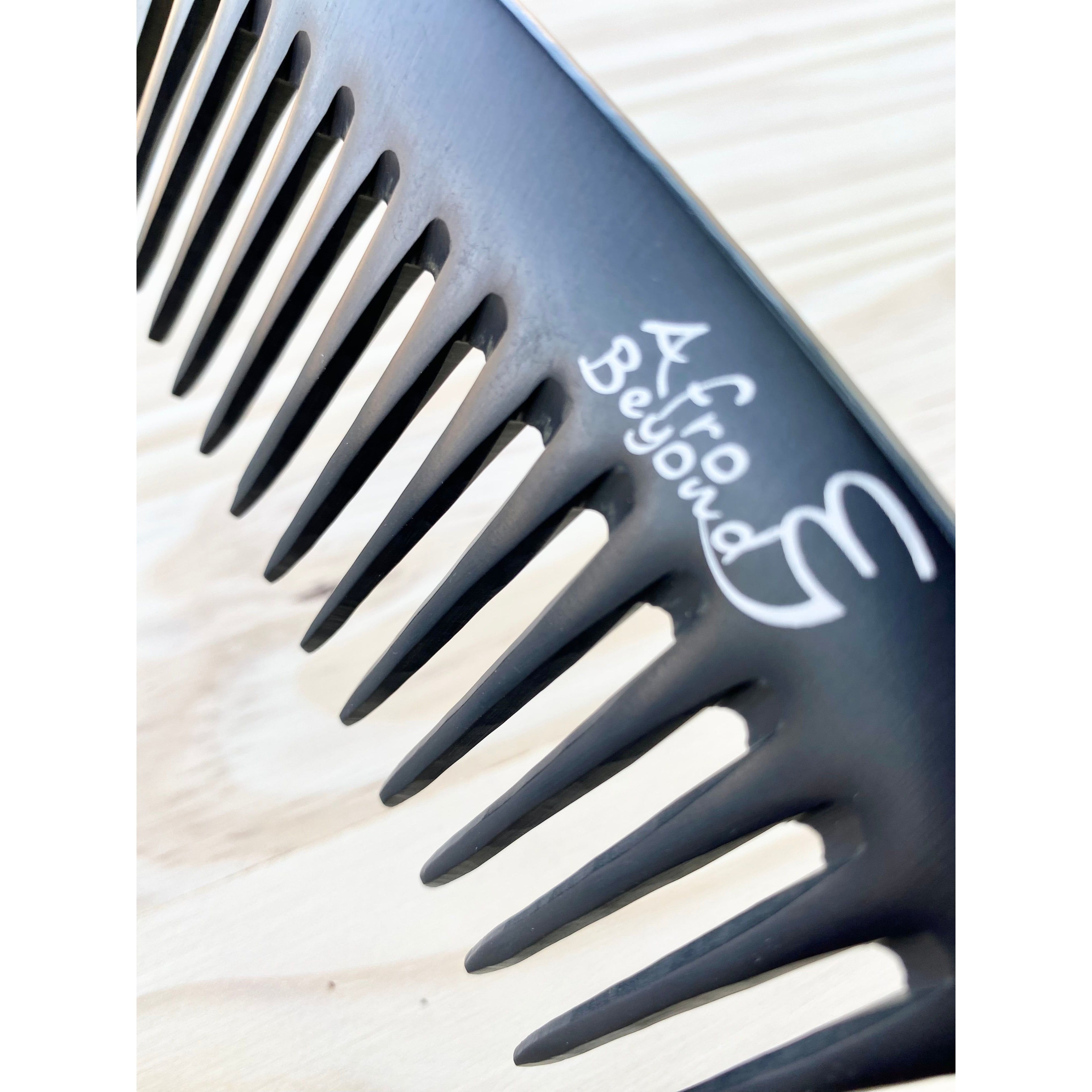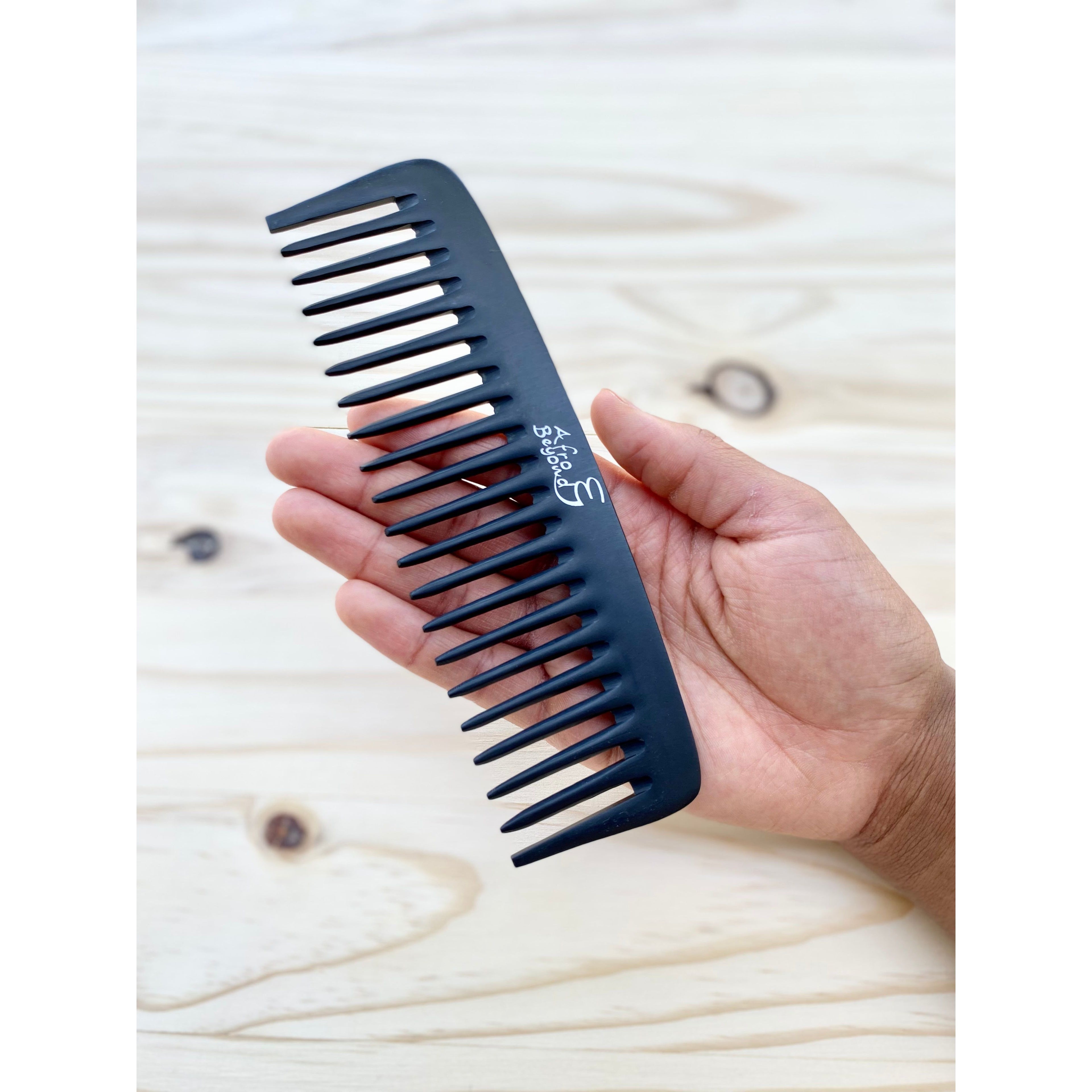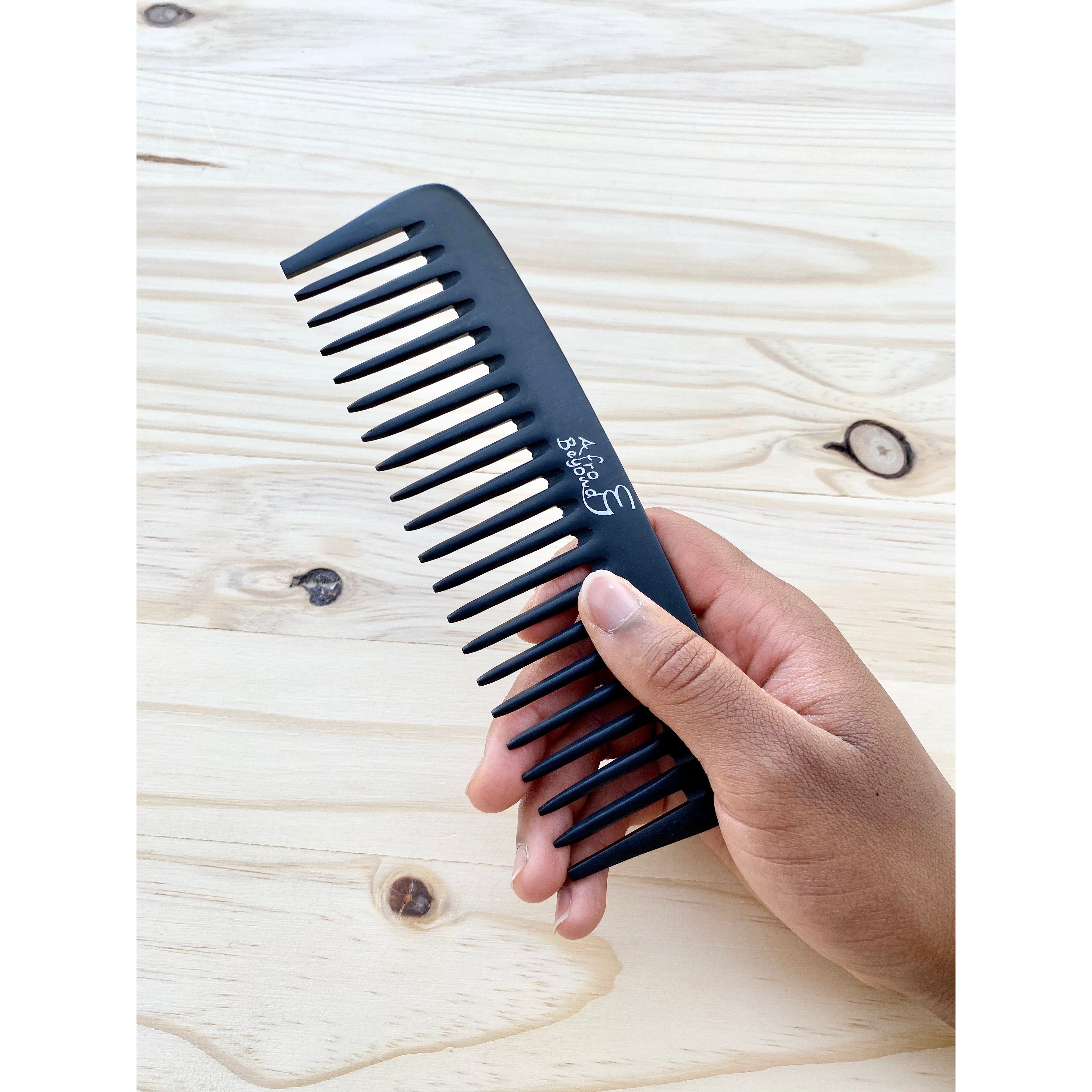 Share your feedback with us