Natural coconut oil
Regular price

Sale price

8,90 €
Share
Description

Treat yourself to a natural moisturizer for the whole family


Does your skin and hair regularly lack hydration? Ultra moisturizing, Afro and Beyond coconut oil will dazzle you from the first use!

Made by cold pressing coconut shells, coconut oil is the secret to perfect skin for many women around the world. Essential ingredient of beauty care for skin and hair, the benefits of this oil are well established. Multi-purpose, coconut oil is a beauty ally as effective as it is natural, suitable for both body and hair care for young and old.

Its richness in vitamins A and E and in fatty acids gives it antioxidant and purifying properties, the breathtaking effects of which you will quickly notice. Its action actively rebalances your epidermis, delays the effects of skin aging and regenerates your skin by restoring all its splendour. Skin irritations, insect bites, sunburn, all your daily ailments are soothed thanks to its healing and emollient power.

Your skin regains its vigor and natural beauty: it is united, supple and sparkling.

Invigorate your hair with Afro and Beyond coconut oil

Applied to the hair, coconut oil helps restructure the hair fiber and provides intense hydration that makes your hair supple, soft and malleable. A true source of nutrition, vegetable coconut oil restores strength and shine to dull and damaged hair. Its sweet gourmet fragrance leaves a light and creamy scent on your hair without residue .

Advice from our professional:

For the skin: Pour a few drops of coconut oil in the hand and apply them to the skin. The drops are to be adjusted according to the area to be covered (1-2 drops for the face or even a little more for the body).

NB : We do not recommend applying it to oily skin. Coconut oil being more oily than other oils, its application on the face can clog the pores of the skin promoting the appearance of comedones, also called blackheads. These can turn into acne pimples.

Recommended for skins:
Dry and damaged skin
Chapped skin
Rough skin

For hair :

For frizzy, wavy and curly natural or straightened, bleached or colored hair we advise you to use Afro and Beyond coconut oil in two ways:

In oil bath

In addition to a treatment to increase the effects




In an oil bath:

In an oil bath once every 3 weeks following the steps described in our tutorial " How to make a butter bath with precious oils on Afro hair like a professional?

To boost a treatment:

You can also add one to two drops of Afro and Beyond coconut oil in a treatment to reinforce the effects. For straightening enthusiasts, we recommend that you dose the amount of oil in the treatment correctly in order to avoid weighing down the hair or other harmful effects (smoke or burning of the hair during straightening).

For natural hairstyles, you can also use the oil to seal in moisture and make the hair more manageable.

Composition: Albumen of cold-pressed coconuts from the Ivory Coast.
100% pure and natural oil, extra virgin, without any chemical treatment.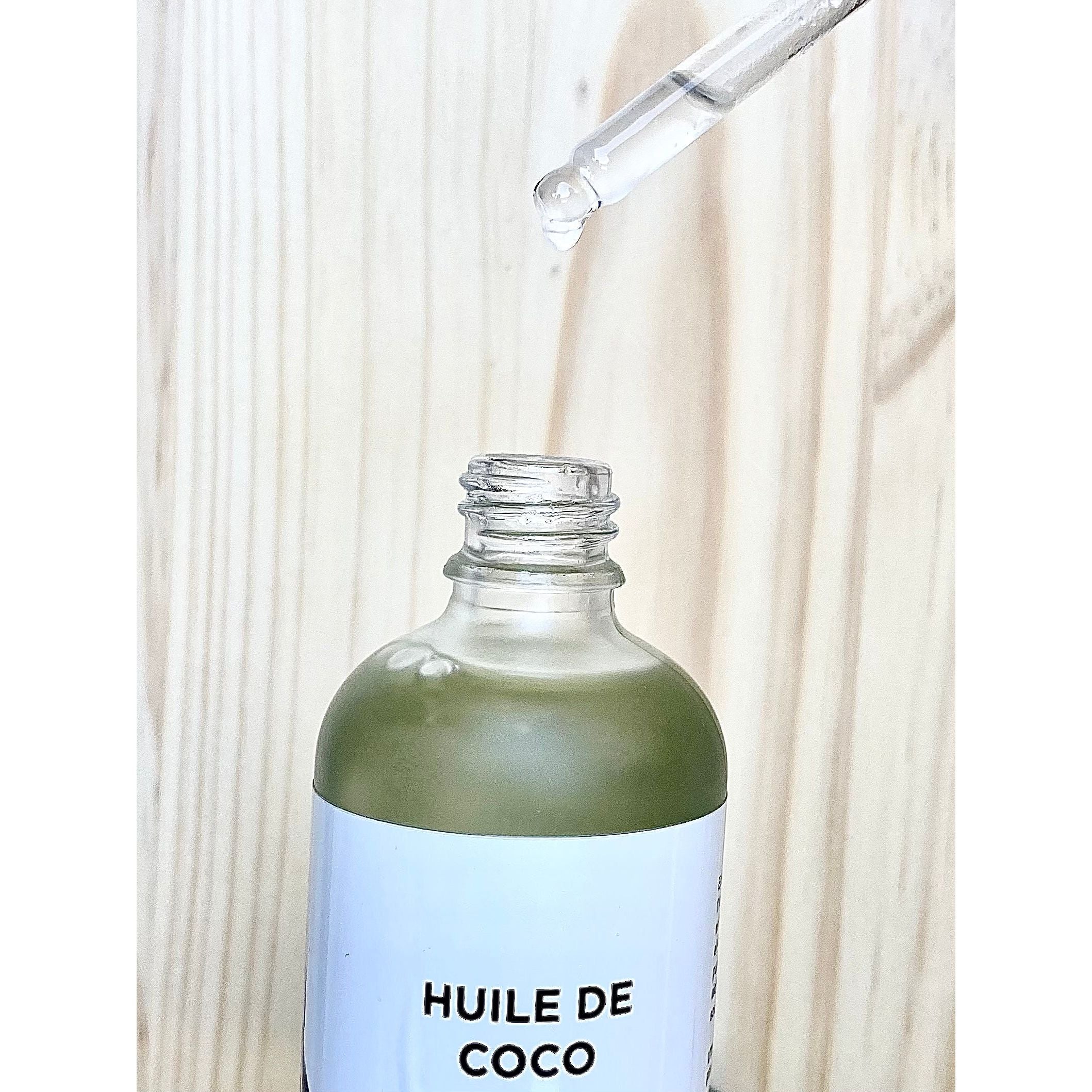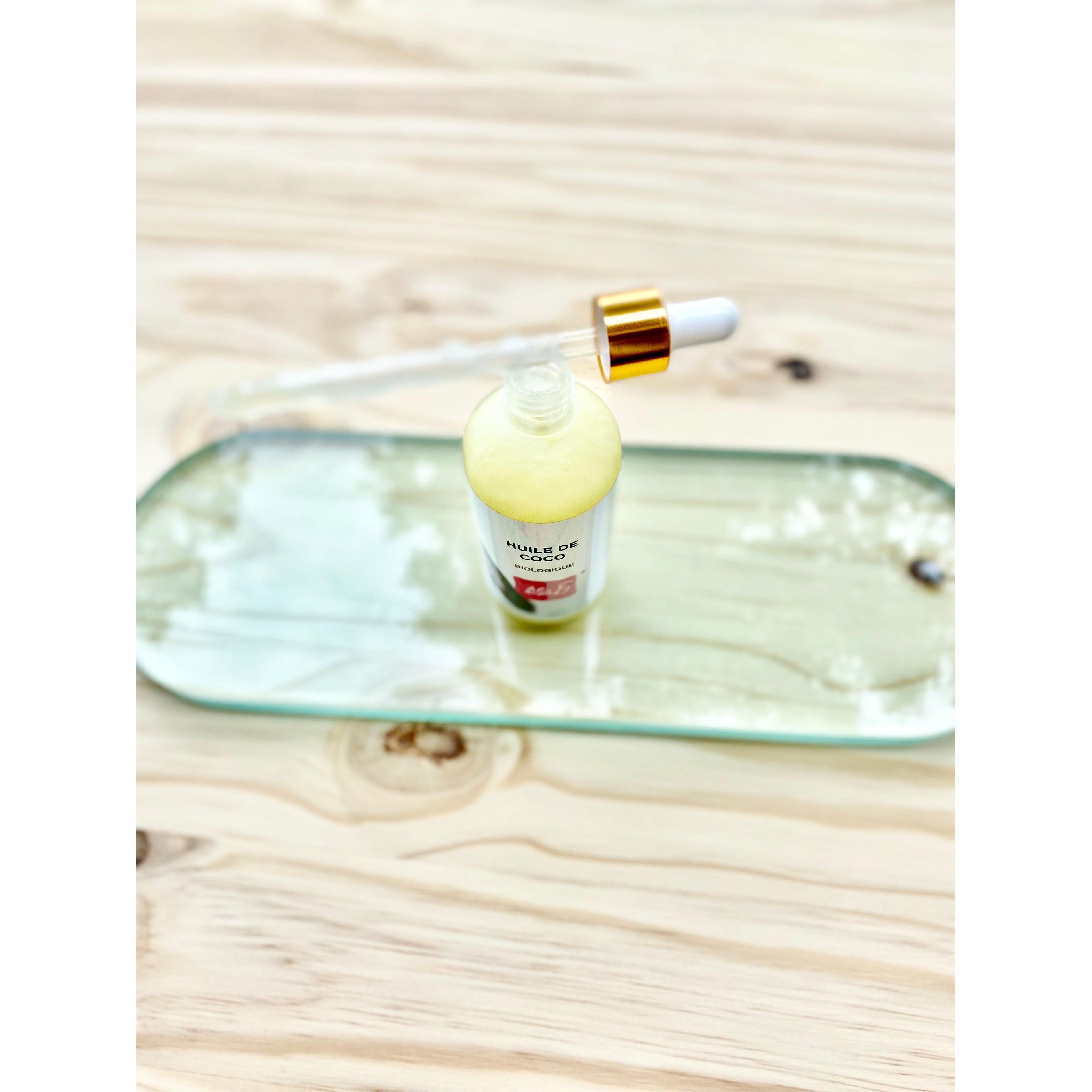 Share your feedback with us