Natural Bissap Oil
Regular price

Sale price

23,50 €
Share
Description

Do you want soft skin and silky hair with a single treatment?

Pure and natural, Afro and Beyond bissap oil pampers and sublimates both the body and Afro hair.

Deeply moisturizing, this little natural gem straight from Africa, is full of virtues that will do good to your skin and your hair.

A formidable anti-aging

Extracted from Hibiscus seeds rich in protein and vitamin E, Bissap oil has unique qualities for maintaining the cell membrane, protecting skin cells and slowing down premature aging of the skin. Its gentle composition, rich in linoleic acid, is perfect for reducing the signs of aging.

Your skin retains its youthfulness, suppleness and tone. Highlight your eternal natural beauty with the precious oil of bissap Afro and Beyond!

Get a makeover with Afro and Beyond bissap oil

Provide your skin with this refreshing elixir capable of purifying your skin by eliminating excess sebum and reducing the dullness of the skin by restoring its youthful glow.

Thanks to the vitamin C with which it is enriched, bissap oil stimulates the production of collagen and accelerates the elimination of dead skin. It will leave you with soft, satiny skin and a radiant complexion.

Find the liveliness of your hair!

Traditionally used for hair beauty, Afro and Beyond bissap oil will become a must in your hair routine!

Ideal for frizzy, curly and wavy hair, it stimulates blood circulation, repairs split ends and helps eliminate dead cells accumulated on the scalp. Result: Your hair growth is boosted! Your hair grows beautiful, dense and healthy. Bissap oil works wonders on your hair and considerably improves your daily life: Say goodbye to the difficulties of detangling, graying colors, damaged ends. Your dream hair!

Advice from our professional:

For the skin =>

To be used pure or associated with shea butter for an action against stretch marks, for pregnant women prone to these inconveniences, because its use prevents the appearance of these by allowing a smoothing of the epidermis.

Pour a few pure drops of Baobab oil into the hand and apply them to the skin. The drops are to be adjusted according to the area to be covered (1-2 drops for the face or even a little more for the body).

Ideal for dry skin, normal skin and to prevent stretch marks.

For the hair =>

For frizzy, wavy and curly natural or straightened hair, we advise you to use Bissap Afro and Beyond oil in two ways:

In oil bath

In addition to a treatment to boost the effects

In an oil bath:

To make an effective and nourishing oil bath, follow the different steps described in our tutorial " How to make a butter bath based on precious oils on Afro hair like a professional?

To boost a treatment:

You can also add one or two drops of Bissap Afro and Beyond oil to a treatment to enhance its effects. For straightening enthusiasts, we recommend that you dose the amount of oil in the treatment correctly in order to avoid weighing down the hair or other harmful effects (smoke or burning of the hair during straightening).

For natural hairstyles, you can also use the oil to seal in moisture and make the hair more manageable.

Composition: Hibiscus sabdariffa seeds

Extra virgin oil, 100% pure natural, extra virgin, without any chemical treatment.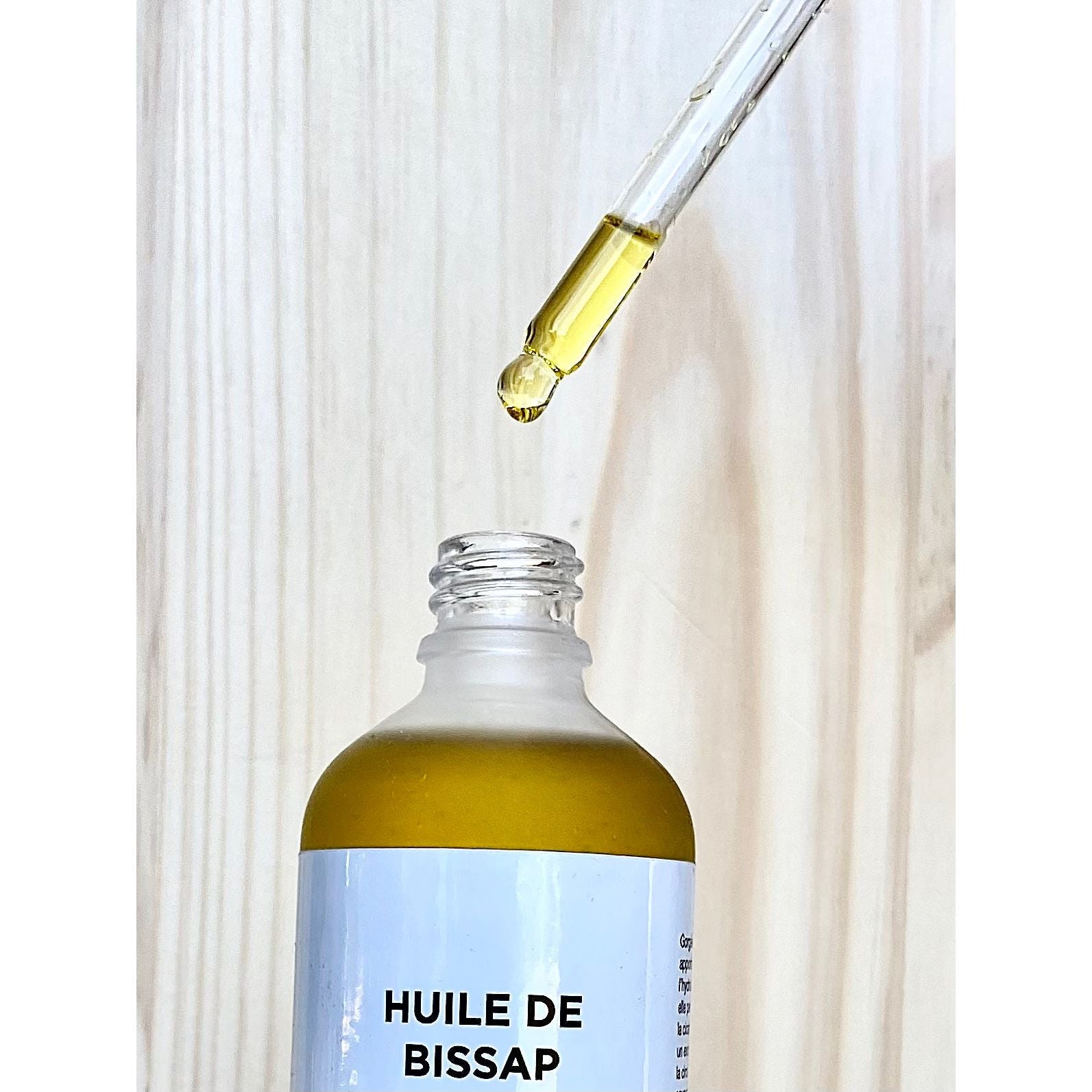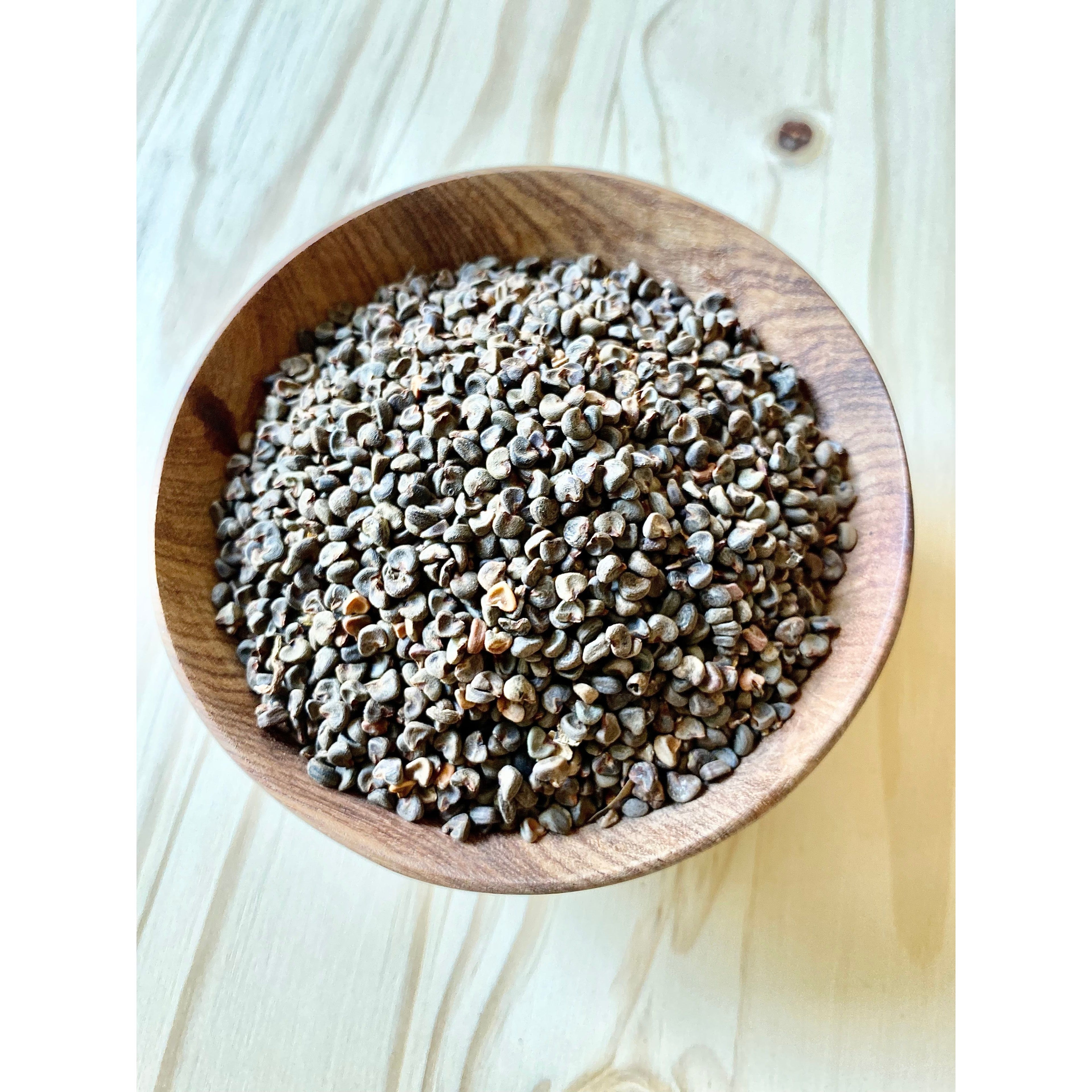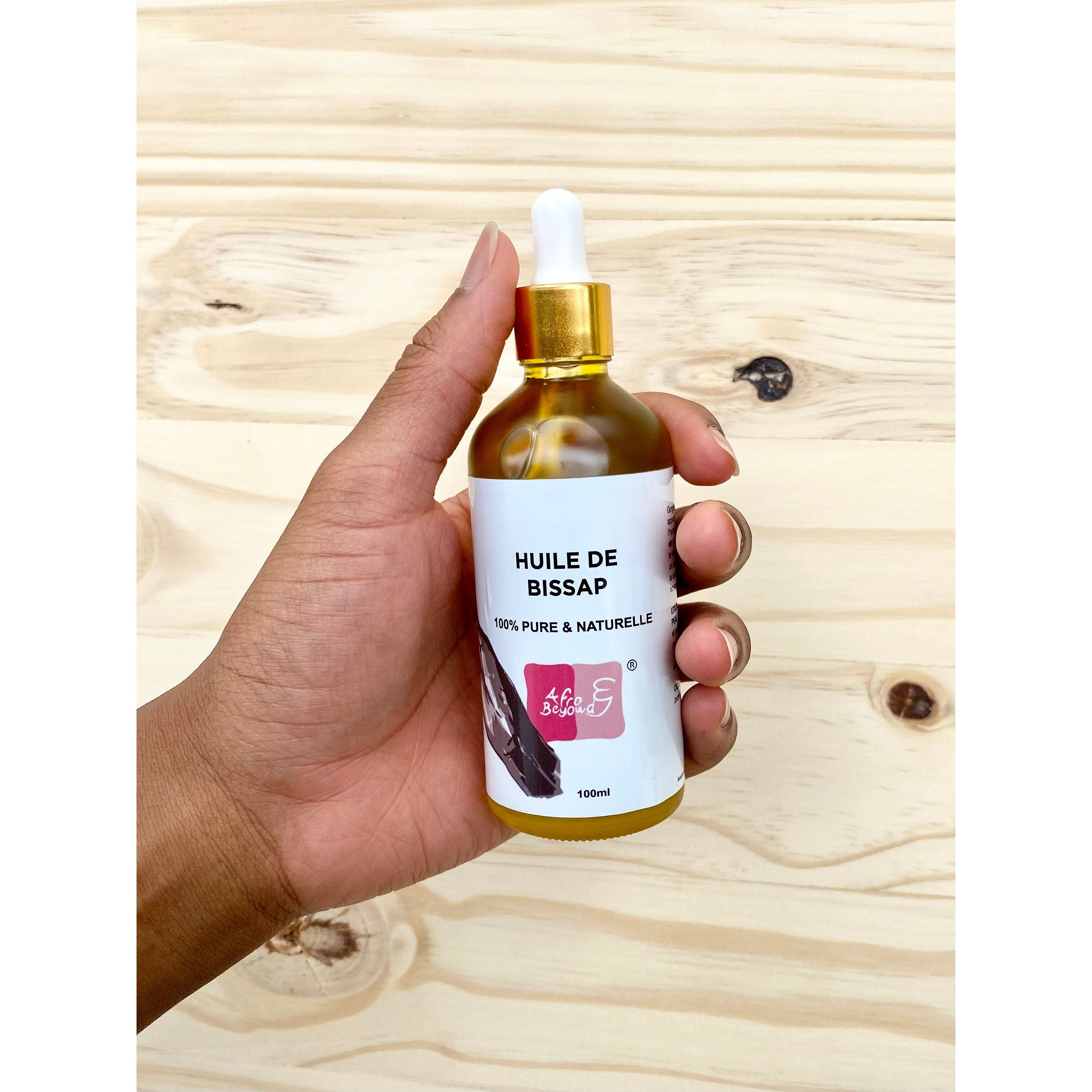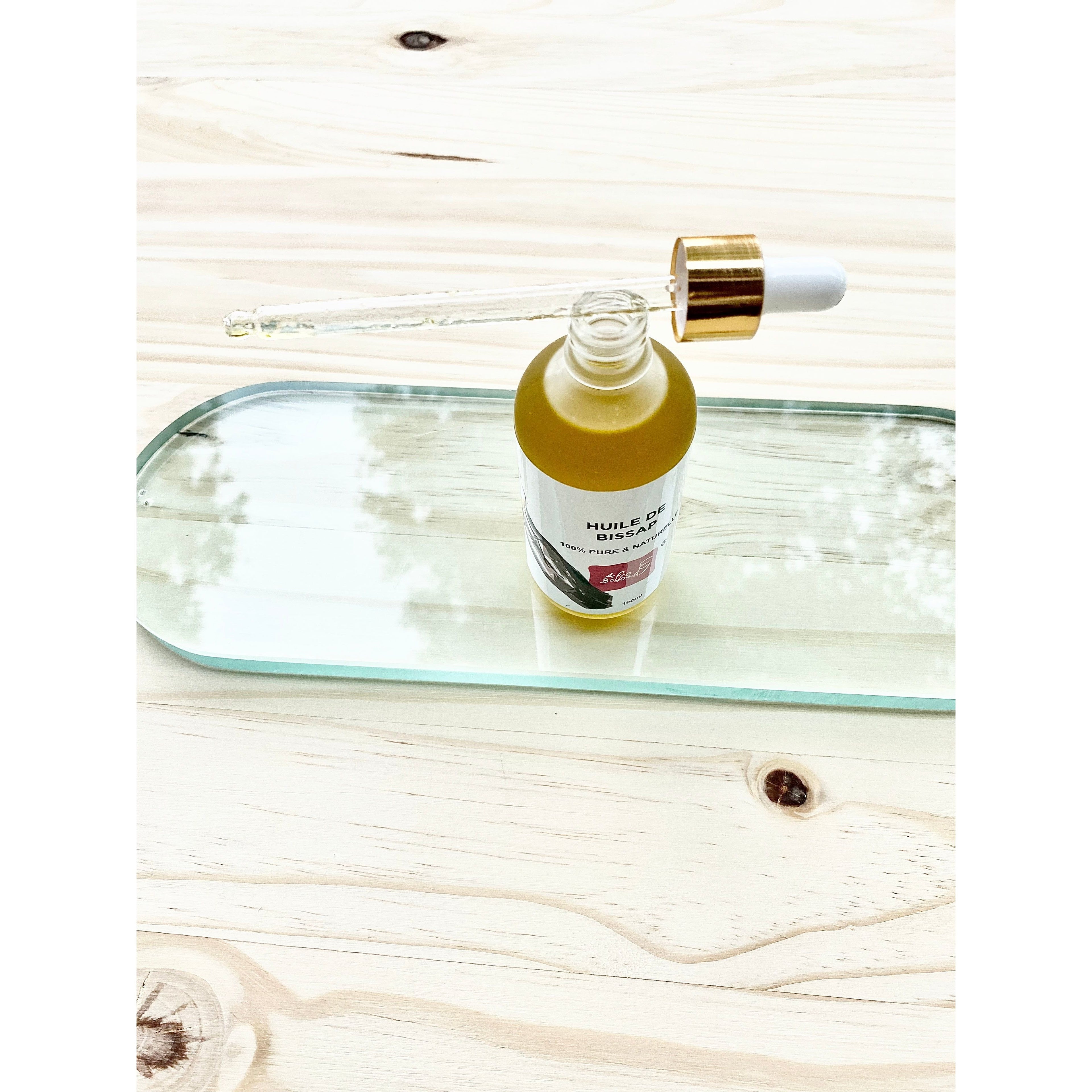 Share your feedback with us